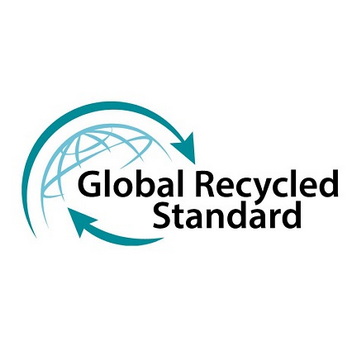 IGO Textile has been awarded with GRS certificate since 16 July 2020, and the updated certificate is valid until 03 Nov. 2022.
As a service-oriented company, we focus on identifying, sourcing, and supplying eco-friendly products and services to targeted market segments. We will help you develop and expand your markets by the leading edge of applying eco-friendly materials on your new products.
The Global Recycle Standard (GRS) was originally developed by Control Union Certifications in 2008 and ownership was passed to the Textile Exchange on 1 January 2011. The GRS is an international, voluntary, full product standard that sets requirements for third-party certification of recycled content, chain of custody, social and environmental practices and chemical restrictions.
The GRS is intended to meet the needs of companies looking to verify the recycled content of their products (both finished and intermediate) and to verify responsible social, environmental and chemical practices in their production. The objectives of the GRS are to define requirements to ensure accurate content claims and good working conditions, and that harmful environmental and chemical impacts are minimised. This includes companies in ginning, spinning, weaving and knitting, dyeing and printing and stitching in more than 50 countries.
Objectives of the GRS
– Alignment of recycled definitions across multiple applications.
– Verify recycled content in products
– Provide consumers (both brands and end consumers) with a tool to make informed decisions.
– Reduce harmful impact of production to people and the environment.
– Provide assurance that products are processed more sustainably.
– Drive higher percentages of recycled content in products.
About Textile Exchange
Textile Exchange is a global nonprofit that creates leaders in the preferred fiber and materials industry.
What we do:
In short, we build a community that can collectively accomplish what no individual or company can do alone. We develop, manage, and promote a suite of leading industry standards, as well as collect and publish critical industry data and insights that enable brands and retailers to measure, manage and track their use of preferred fiber and materials.
How we do it:
With a robust membership representing leading brands, retailers, and suppliers, Textile Exchange is positively impacting climate through accelerating the use of preferred fibers across the global textile industry.
Climate+
With our new Climate+ strategy, Textile Exchange is the driving force for urgent climate action on textile fiber and materials with a goal of 45% reduced CO2 emissions from textile fiber and material production by 2030. By benchmarking the industry and providing actionable tools for improvement, Textile Exchange is driving a race to the top.
We work closely with our members and leaders across the textile sector to accomplish five principal goals:
– Drive an increase in the adoption of preferred fibers and materials.​
– Increase integrity throughout the value chain via the adoption of standards and certifications.
– Enable collective impact and action across the industry.​
– Raise awareness about the positive, meaningful changes accomplished.​
– Use the Sustainable Development Goals as a common vocabulary and reporting framework.
By accomplishing these goals, we believe we can catalyze transformative change that will result in a more sustainable, responsible textile industry.