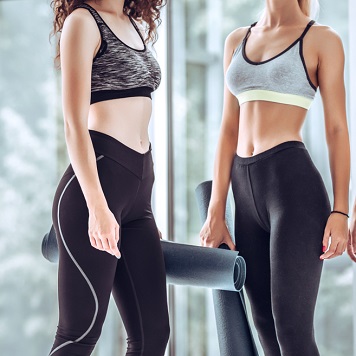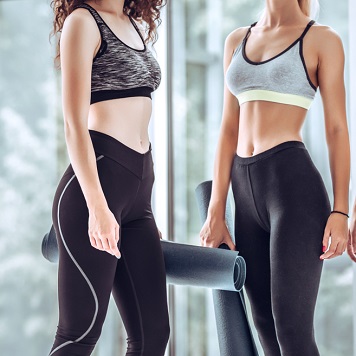 SEAQUAL ELASTIC FABRICS FOR ACTIVEWEAR
Creative elastic fabrics are made of recycled polyester, blended with SEAQUAL YARN and Spandex.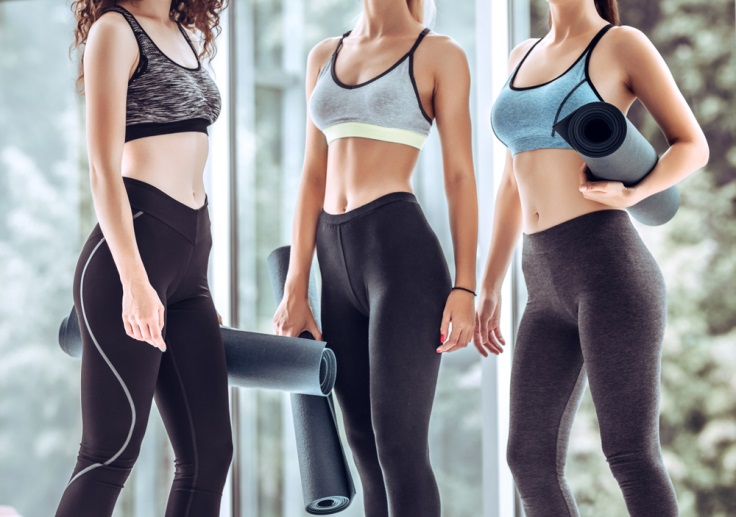 We are a Chinese supplier of elastic yoga fabrics, made of SEAQUAL YARN recycled from ocean marine plastic.
IGO textile supplies earth friendly and well elastic yoga fabrics. Our yoga fabrics are always manufactured with recycled polyester blended with elastane, lycra, Tencel, or Refibra.
As we all know, yoga has great effects on health and weight loss. However, in addition to knowing the basic yoga theory, the premise of engaging in yoga exercise should naturally have a well-fitting and comfortable yoga clothes.
Yoga clothes are very important for yoga practitioners. A good set of yoga clothes is light in weight, and there is almost no obstruction when you do the movements, allowing you to do all kinds of movements as you want.
Yoga clothes belong to the category of intimate underwear, and more attention should be paid to its health characteristics. People will sweat a lot during exercise. If the material of the underwear is not really green and healthy, harmful substances will enter into the skin and body with the opening of pores. In the long run, it will cause great harm to the human body, and good quality yoga clothes will allow you to enjoy the green and healthy feeling during yoga exercise.
An elastane yoga fabric manufacturer in China
For beginners, yoga clothing is the most basic equipment. We can often see that the movements of yoga are relatively soft and the amplitude is relatively large, so the yoga practice clothing must have excellent stretchability. This is to make it easier to get the action in place.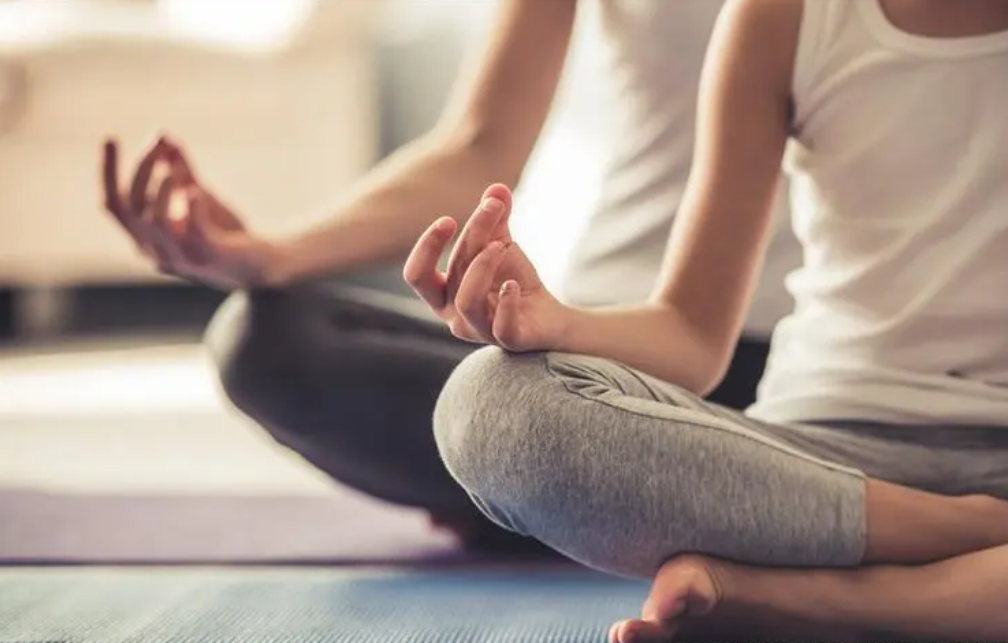 When practicing yoga, well-fitting and comfortable clothes allow the body to move freely, avoid restrictions on your body and breathing, relax your body and mind, feel good, and enter the yoga state more quickly. Soft, fit, and elastic professional yoga clothing undulates with body movements, with moderate elasticity, showing your elegant temperament. Clothing is the manifestation of culture and the expression of style, which makes the inner essence of yoga manifest between movement and stillness.
There are more and more kinds of clothes on the market suitable for choosing when doing yoga exercise. And there are different textures, styles, styles, colors and styles. Everyone can choose their favorite clothes according to their own preferences, but yoga is a kind of fitness method that integrates gentleness, stretching and focusing on one body. Therefore, when choosing yoga clothing, it is recommended to consider the following points:
Choose fabrics that are soft, elastic, and have good properties such as moisture absorption, breathability, anti-bacterial, deodorant, and UV protection.
Concise, generous and neat. Don't have too many accessories (especially metal), straps, or knots on your clothing to prevent chrome from getting on your body and causing unnecessary injury. The limbs should be stretched freely and the whole body should not feel restrained.
The cuffs of the shirt should not be tied tightly, and it is appropriate to open them naturally; the cuffs of the trousers should be elasticated or tied with ropes, because there are some movements of lying on the back in yoga, and the tight opening can prevent the trousers from sliding down. Winter clothing is mainly trousers and long clothes. In summer, shorts are mainly used with trousers.
Try to choose cool, elegant colors, preferably solid colors, which can relax your visual nerves and calm yourself down quickly. Don't let the color be too jumpy and eye-catching, and try not to wear the color that makes you excited when practicing yoga. The best color is white.
If you want to highlight your personality, you can choose clothing with ethnic style, which is loose and natural, and has a sense of elegance and mystery; there is also a modern style of fitness clothing, which is tight and elastic, and can also bring out a beautiful figure when worn. It is generally suitable to practice hot yoga. You can choose according to your preference.
Generally, more than two sets of yoga clothing should be prepared so that we can change it in time, especially for hot yoga. But one thing to mention: For the ancient practice of yoga: It is helpful to think that we should always wear the same clothes and not wash them when we practice yoga. Of course, this is very difficult for us modern people, so we do not recommend it, just understand it as knowledge.
In short, when practicing yoga, let your body have no external constraints, stretch freely, and yoga clothes that can bring you peace and relaxation are the first choice.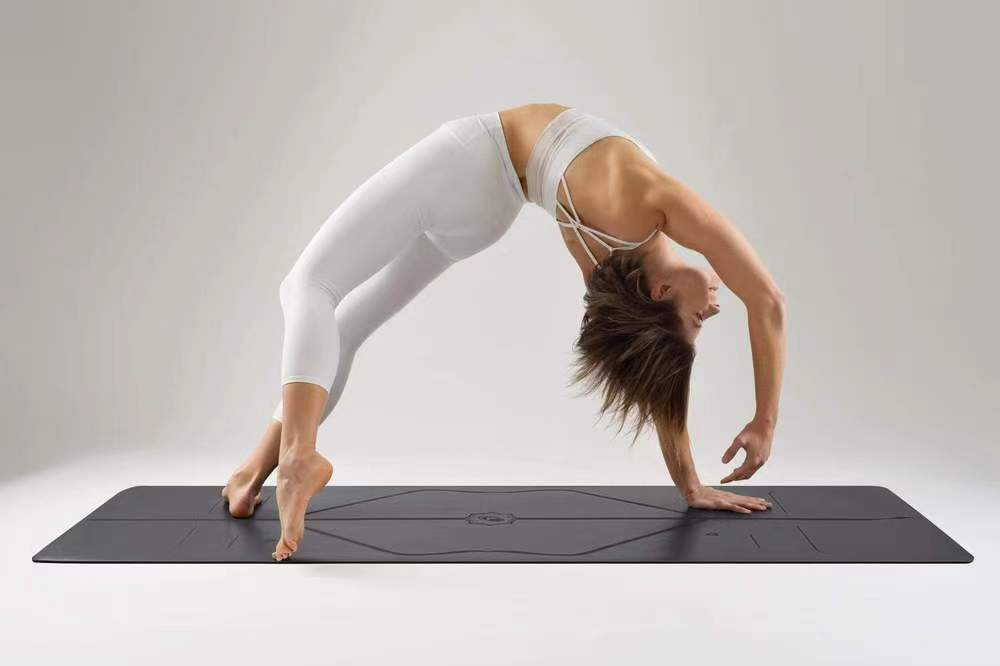 THE BENEFITS OF DOING YOGA
Numerous studies show yoga's benefits in arthritis, osteopenia, balance issues, oncology, women's health, chronic pain and other specialties.
By regularly doing yoga, you can build muscle, improve your flexibility, improve your posture, and help you maintain a healthy weight. Poses like Downward-Facing Dog and the Warrior poses work to increase strength in just about every muscle in your body.
An elastic yoga fabric manufacturer in China
Below is the list of nine benefits of doing yoga:
Yoga improves strength, balance and flexibility.
Slow movements and deep breathing increase blood flow and warm up muscles, while holding a pose can build strength.
Yoga helps with back pain relief.
Yoga is as good as basic stretching for easing pain and improving mobility in people with lower back pain. The American College of Physicians recommends yoga as a first-line treatment for chronic low back pain.
Yoga can ease arthritis symptoms.
Gentle yoga has been shown to ease some of the discomfort of tender, swollen joints for people with arthritis.
Yoga benefits heart health.
Regular yoga practice may reduce levels of stress and body-wide inflammation, contributing to healthier hearts. Several of the factors contributing to heart disease, including high blood pressure and excess weight, can also be addressed through yoga.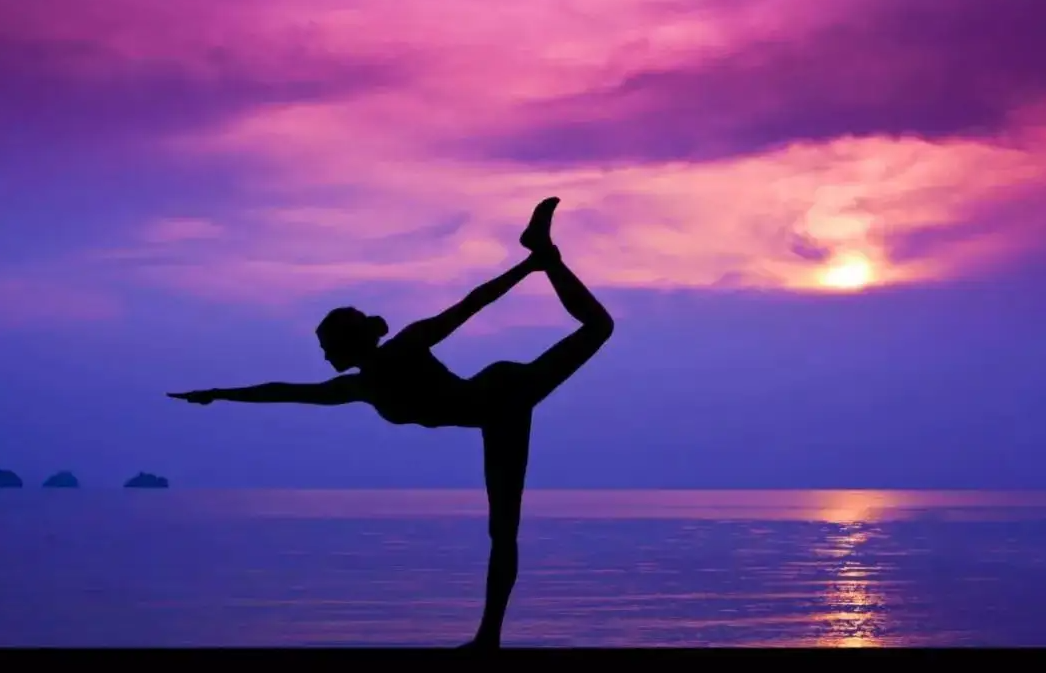 Yoga relaxes you, to help you sleep better.
Research shows that a consistent bedtime yoga routine can help you get in the right mindset and prepare your body to fall asleep and stay asleep.
Yoga can mean more energy and brighter moods.
You may feel increased mental and physical energy, a boost in alertness and enthusiasm, and fewer negative feelings after getting into a routine of practicing yoga.
Yoga helps you manage stress.
According to the National Institutes of Health, scientific evidence shows that yoga supports stress management, mental health, mindfulness, healthy eating, weight loss and quality sleep.
Yoga connects you with a supportive community.
Participating in yoga classes can ease loneliness and provide an environment for group healing and support. Even during one-on-one sessions loneliness is reduced as one is acknowledged as a unique individual, being listened to and participating in the creation of a personalized yoga plan.
Yoga promotes better self-care.
Scientific Research on Yoga Benefits
The U.S. military, the National Institutes of Health and other large organizations are listening to — and incorporating — scientific validation of yoga's value in health care.
OEM & ODM order in low MOQ for yoga wear
We also accept OEM & ODM order in low MOQ for yoga wear, including bras and tops, shorts and leggings, and yoga training straps, etc.